After few years of fishing with 10' rod , mainly one piece fused Century Armalite Noreaster,my elbow finally felt up to going back to 11' foot rod this year. In the fall I fished exclusively with a new ODM Genesis rod and I am planing to write a review now that season is done and I get some time after the holidays, hopefully for the March issue. But they were occasions during the last two years where i need a  solid two piece stick and one rod filled just about every need I had. It sticker price might shock some of those who like to spend a weeks pay on a stick, but I assure you this one damn fine rod . I am talking about Tsunami Airwave Elite series of rods. I am particularly fond of a 9' 6" model rated 3/4 to 3oz and retails around $180!
in beginning I thought this would be strictly a "back up" rod. Hell, I still remember the day Tsunami Rep Nick Cicero showed me a prototype at the Surf Day at River's End Tackle in CT. He said it would retail around $200 and I said to myself how good of a rod can it be at that price? We'll I was wrong because it not only fills  most of my needs at home but I thought enough of it too carry it to south to tangle with some reds and snook too. Could it be your primary rod? I think so. Does it do everything great? No, but show me a rod that does! I am not a 100% up on their warranty but I have heard nothing but great things about dealing with their customer service, another surprising fact for a $200 rod.
I usually pair it with a VS 150 and its my go to rod to fish the jetties on south shore with Silver Fox in sping. Ok, those of you who know me know I eally prefer a 7 foot rod and flip flops on jetties ,but for my own safety and that of a fish, this rod does a much better job taming a fish then a short stick, never mind its longer casting distance. The other problem, particularly with those long, green (and often pissed off) spring run bluefish that are all head and lean bodies, the little longer rod goes a long way in trying to "discourage" them from going around the tip of the jetty and cut me off. I win most of the time but sometimes on a screaming moon tide I have been on a  losing end of this fight. I also own a 3-5 oz rated 9' 3" model of this rod and only only use for eels and heavy shads. Its a little too stiff for most plugs but the one rated 3/4-3 is an absolute pleasure to fish with..and easy on a wallet.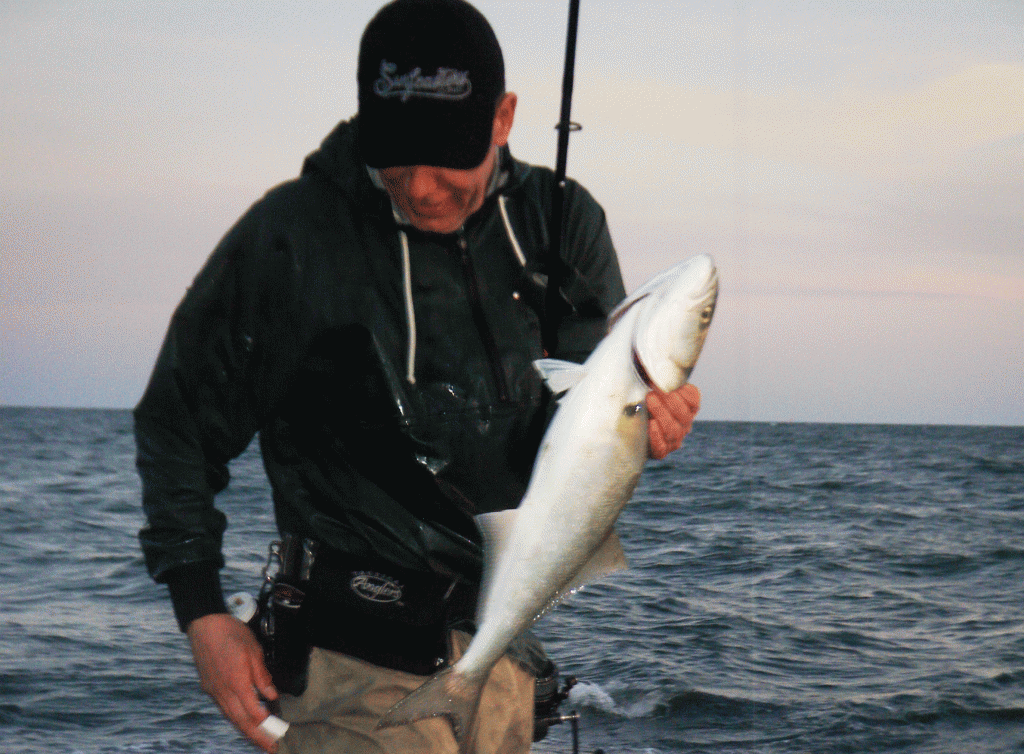 Not everything we use has to have a giant $ sticker attached to it. Maybe you'd be surprised that 99% of lures in my bag are made from Super Strike. Status has never been something I ever yearned for. For Christ sake I am driving now a 15 year old Ford Explorer. Its a solid truck on the beach and gets the job done. I never really felt at disadvantage  while using it. kind of like my Airwave rods.